All Products
Relief & Recovery Essential Oil Roll-On
All Products
Relief & Recovery Essential Oil Roll-On
Soothing, convenient aromatherapeutic relief.

Our Relief & Recovery CBD Roll-On is like a spa day on the go — a companion for afternoon lows, unexpected tension, or topical soothing. Store it in your purse, keep it within reach on your desk, or have it on your bedside table to roll on as needed.
A luxurious blend of the highest-quality, broad-spectrum CBD combined with invigorating Menthol, Peppermint, Rosemary, and Eucalyptus essential oils
Expertly formulated by scientists and holistic naturopaths using premium, US-grown hemp that is cultivated to the highest organic standards and quadruple lab-tested
New formula with three times the CBD: 150mg
Cooling, refreshing, immediate relief: Apply to your pressure points and breathe deeply.
How To Use

Apply to temples, neck, forehead and shoulders for an instant cooling sensation.
Honest ingredients. Powerful botanicals.
Broad Spectrum CBD
Promotes overall health and wellbeing.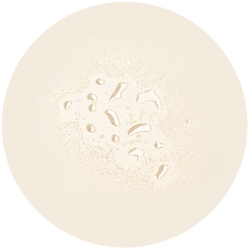 Menthol
Provides a cooling, comforting effect on the skin.
Rosemary Oil
An uplifting and stimulating oil that supports a clear mind and optimistic outlook.
Eucalyptus Oil
A refreshing, energizing scent.
Relief & Recovery CBD Roll-On Full Ingredients: Safflower (Carthamus Tinctorius) Seed Oil, Peppermint (Mentha Piperita) Oil, Menthol, Cannabis Sativa Extract (Hemp CBD), Eucalyptus Globulus Leaf Oil, Camphor (Cinnamomum Camphora) Bark Oil, Rosemary (Rosmarinus Officinalis) Flower/Leaf/Stem Oil
x
ARTIFICIAL COLOR OR DYES